Captivate
Lighting & Visual Synth
Captivate
Lighting & Visual Synth
SCROLL TO LEARN HOW IT WORKS
testingalsajd;lfkj a;sldkfj a;lsdkfj a;lsdkfj l;k
testingalsajd;lfkj a;sldkfj a;lsdkfj a;lsdkfj l;k
testingalsajd;lfkj a;sldkfj a;lsdkfj a;lsdkfj l;k
testingalsajd;lfkj a;sldkfj a;lsdkfj a;lsdkfj l;k
testingalsajd;lfkj a;sldkfj a;lsdkfj a;lsdkfj l;k
Live DMX Lighting and Visuals
This is how visual creation is supposed to feel
Synchronized with Ableton Link
You can also synchronize manually with tap tempo. Or wait for our upcoming live beat-detection feature!
Free & Open Source
View the code on Github
Add Dimension To Your DMX Universe
Configure your dmx universe in minutes.
Tell Captivate which fixtures you have, and where they are located in space.
Add fixtures seamlessly, without the need to update scenes.
Breathtaking Lighting
With captivate, hundreds of DMX channels boil down to a handful of intuitive parameters
Take control of these parameters live, or automate them with Captivate's familiar, synth-like modulation tools.
Light groups allow you to add complexity as needed
Stunning Visuals
Combine visualizers and effects in any way to perfect your visual experience
Add your own videos and photos to create something truly unique
Visualizers and effects listen to the parameters from the active light scene so lighing and visuals are automatically synchronized.
Streamlined Complexity
With Captivate, you'll forget there are 512 DMX channels running behind then scenes
Powerful Midi Control
Plug in a midi controller to "play" your lights like an instrument.
So Intuitive that someone with no lighting experience can control a show.
And this is just the beginning
We have lots of ideas to make Captivate more powerful, flexible, and fun
Lighting
Share scenes with other captivate users
More parameters
More & improved modulators
Macro Controls
Visuals
More & improved visualizations
Visualizer layers
Projection Mapping
Automation
Automated Beatmatching
AI Automated Paramter Control
Hardware
Official DMX USB Interface
Standalone DMX Controller (For running scenes without a computer)
How It Started
I've been a musician all my life. Music is fun and dynamic. But lighting software has always been static, clunky, and unintuitive. This forces artists to choose between a pre-defined light show that locks you into a set, or a light show that doesn't fit the music.

Captivate solves these issues. Everything is in sync, I can take as much live control as I'd like, and adding fixtures to my DMX universe is a piece of cake.

The end result is an app that's incredibly fun to use. And the results truly are captivating.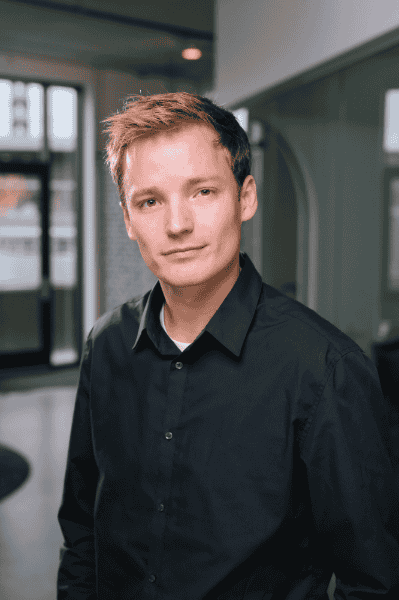 Spenser Saling, Creator
Required Equipment
Captivate runs on MacOS 10.11 (El Capitan) and up. Windows and Linux support coming soon
For DMX Lighting
Captivate is designed to work with the ENNTEC USB Pro or the DMX King Ultra DMX Micro
For Visuals
Captivate's Visualizer Engine runs best on a computer with a dedicated GPU.
Download
Captivate is beta software under active development. Use at your own risk